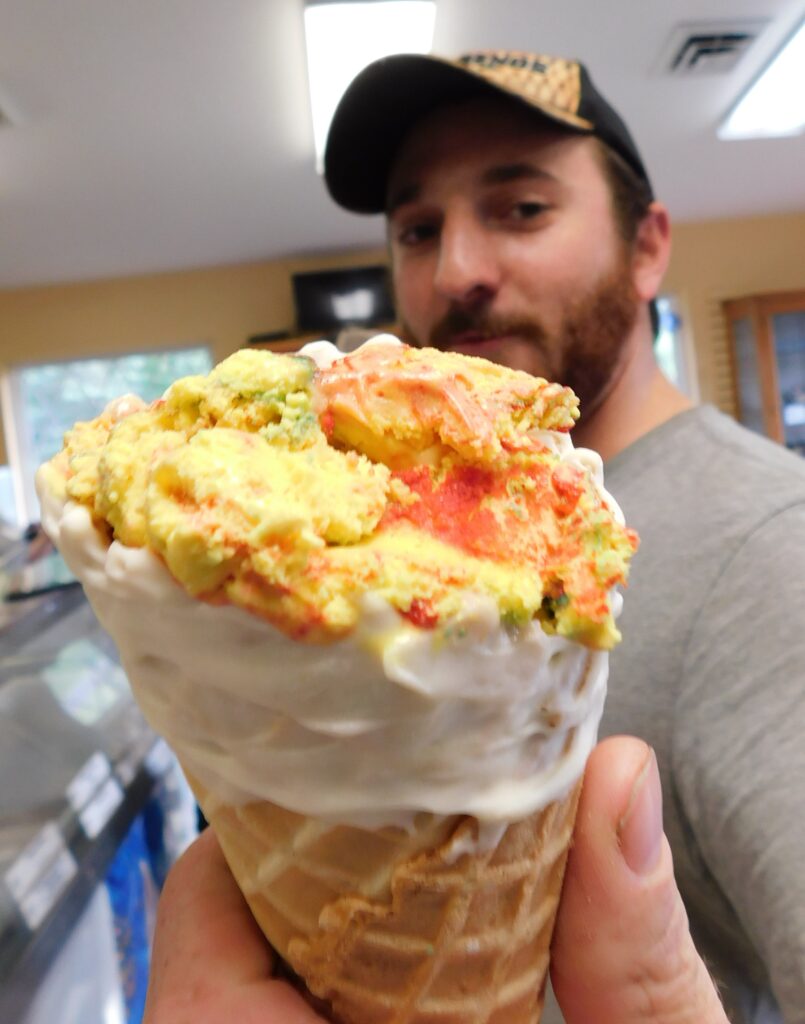 "Our goal is to add a little sweetness to life."
Frozen Treats
Hand scooped ice cream in cones, sundaes, milkshakes, and floats. Try one of our sweet creations like a Shipwreck Sundae or Peanut Butter Blondie Sundae — or create your own! We will help you find the perfect indulgence.
Treasures
A cuddly bear, a coffee mug, or a new sticker for your water bottle — we offer a wide selection of Hocking Hills souvenirs, outdoor themed gifts, games and books for all ages. We will help you find the perfect gift for you — or a friend.
Sweet Treats
Giant peanut butter cups, decorated pretzels, gummy treats, and sweet, creamy fudge — add a little sugar to your life with our store made and small sourced sweet, and even some savory, treats. We will help you satisfy your sweet tooth.
---
Treehouse Treats & Treasures
12793 State Route 664 S,
Logan, OH 43138
(740) 385-0400
Our Hours
Summer
Monday thru Thursday: 11am – 9pm
Friday, Saturday: 11am – 10pm
Sunday: 11am – 7pm
Off Season
Monday, Friday, Saturday: 12pm-8pm
Sunday: 12pm – 6pm
Closed Tuesday thru Thursday
(Hours vary by season.)