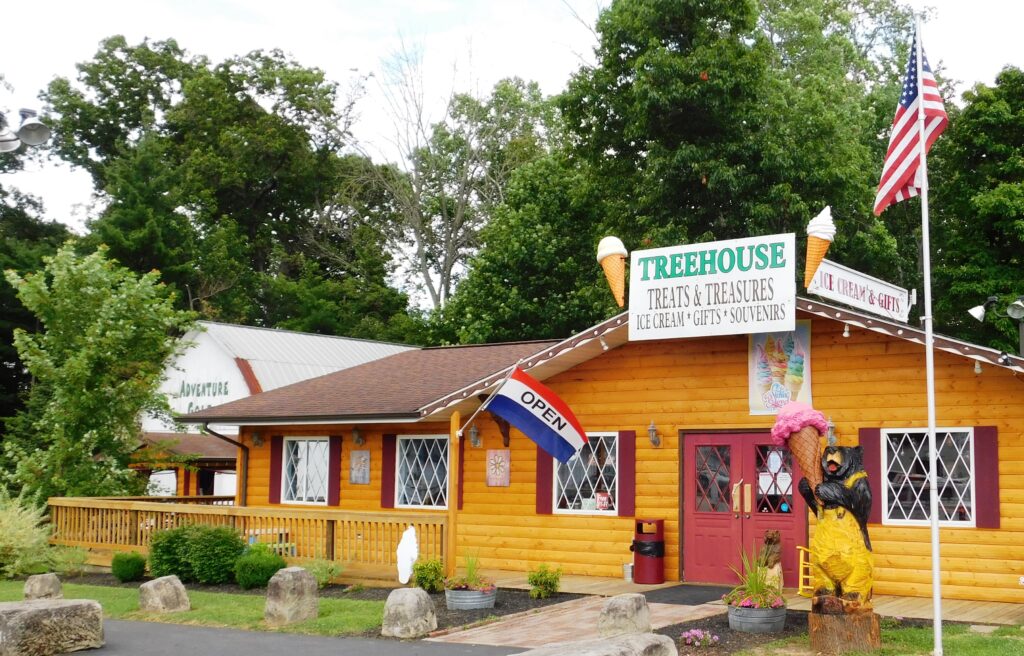 Welcome to the Hocking Hills!
Treehouse Treats and Treasures has been providing ice cream, treats, souvenirs, and gifts to Logan and Hocking Hills residents and visitors for ten years. We serve hard dip ice cream hand scooped with love by our friendly team. We love meeting new people and serving our regular customers. So whether you stop in every week for a scoop of Butter Pecan ice cream or want to try one of newest frozen treats, we are here for you. 
We partner with our sister businesses Fox's Book Adventures, Adventure Golf at Rempel's Grove, and Ruby's Petting Zoo to provide a full day of family friendly fun. We are located in Rempel's Grove beside the Olde Dutch Restaurant, Logan Antique Mall, Hocking Hills Craft Mall, Weaver's Market and Deli, Midwest Glass Outlet, Hocking Hills Canoe Livery, Arby's, and the Baymont Inn.
We love our town and the beauty that surrounds us in the Hocking Hills.